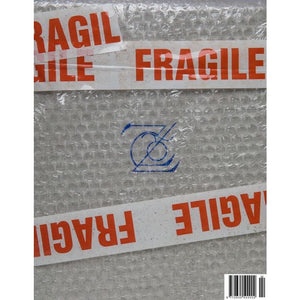 SOL #02
Regular price
$30.00
$0.00
Unit price
per
Condition: New
Language - English
24.13cm x 29.21cm (9.5" x 11.5")
Published in

 

Seoul

Frequency: Annually

2019

KYOYUK Issue is a retrospective, serving as a visual archive of the spirit of 2019. This issue explores the most human activity of all:  Education (kyoyuk). 
Subjects range from alternative learning institutions that continue to influence our cultural discourse, to the primordial and sacred social rites of transferring knowledge. All aspects of the concept are reviewed and utilized, establishing an intrinsic link between education and language. Artists both established and new were invited to join this dialogue. A collection of 10 projects ranging from photography, paintings, essays, and curatiorials resulted. Independent in medium and format, they collectively discuss, portray, and expand the meaning of education today. 
SOL Magazine has worked with artists from around the world to cre­ate and pre­sent art­works to global au­di­ences. In an age where count­less im­ages are con­sumed dig­i­tally on a daily ba­sis, 
how to best con­vey the power of an art­work to to­day's view­ers was our pri­mary con­cern. SOL be­lieves that view­ing art is a phys­i­cal act, 
one that forges an emo­tional, spir­i­tual con­nec­tion be­tween art­work and viewer.
---
Share this Product
---